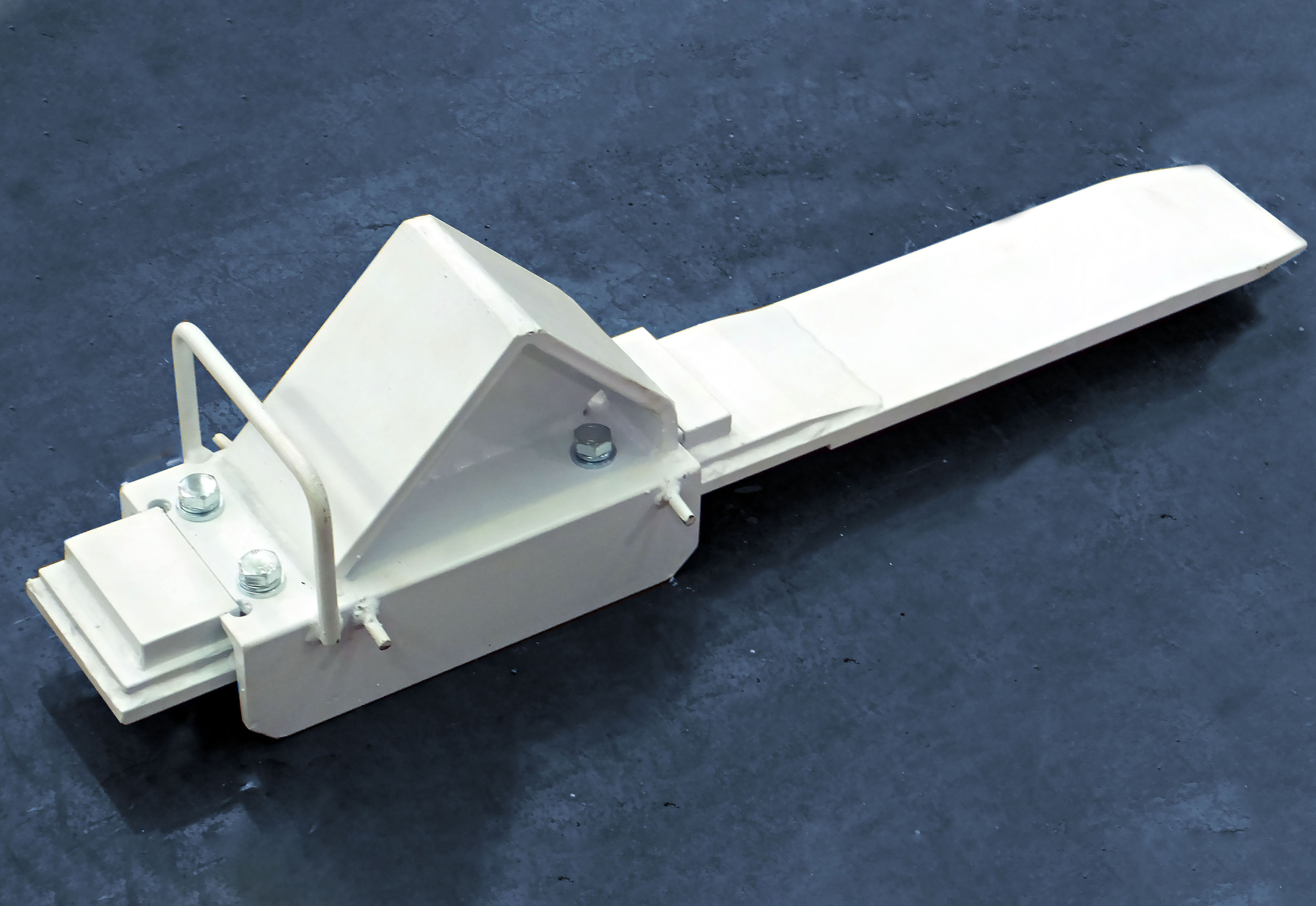 Ican Sliding Crane Stopper (ISCS)
World climate changes have made unstable weather conditionsfor port operators.
Operators depend on emergency brakes for safety. Container crane runaway resulting in collision and collapse happen frequently.
In order to prevent runaway cranes due to wind, Ican introduces the " Ican Sliding Crane Stopper" (Patent Pending) is a simple and effective solution for crane runaway accident prevention.

A few of the features are; a simple design with wonderful function, so simple to install and remove and compact and lightweight (about 18kg). Does not damage the rail top surface.

Once you have a gantry crane in working position, simply place the ISCS on the rail downwind of the leading wheel.
Also, during maintenance of cranes, it can serve as anti-runaway measures once it has been placed on the running rail.
In addition to general stopping feature, the ISCS is equipped with a high performance brake pad.
After the crane wheel is riding on top of the ISCS, the pad creates a strong horizontal braking force and slides to a stop.