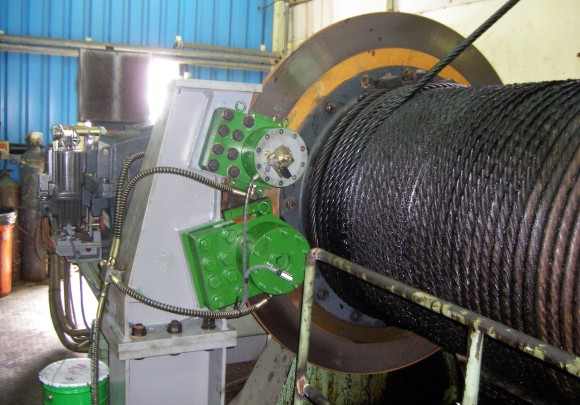 Hydraulic Caliper brake "ICB"
Caliper brake is a secondary emergency brake added to stop hoist gears and down hill conveyor in the event the service brake fails preventing accidents.
The photo shows a boom hoist wire drum modified with a ICB caliper brake as a result of a accidental boom drop due to band brake failure. The ICB caliper brake is a essential safety upgrade for existing cranes.
Technology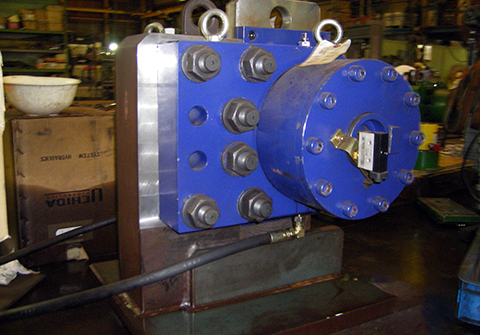 "ICB27" 27-ton Hydraulic Caliper brake
Available in versions up to 40 tons of clamping force
Feature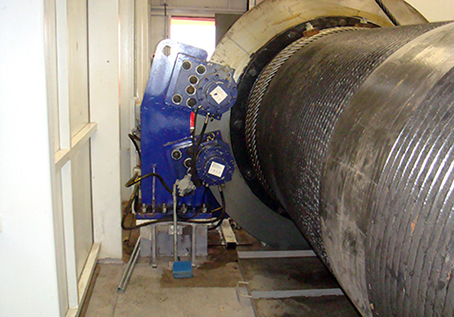 Hydraulic Caliper brake power unit
Less susceptible to oil temperature rise because of its non-leaking system. More dependable system.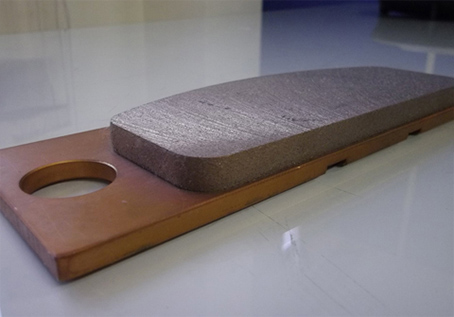 Brake lining for brake
Utilizes asbestos-free high friction pad lining,
Application performance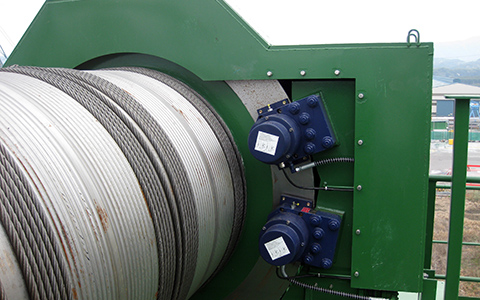 Caliper brake ICB15 
"ICB15" Hydraulic Caliper brake in operation on container crane boom hoist in North Karibal Port, Indonesia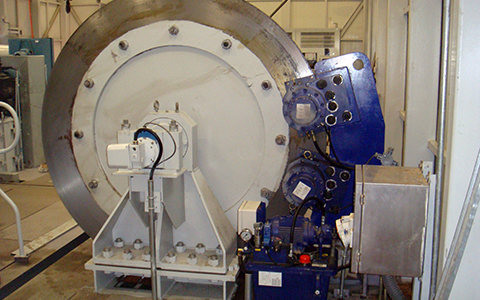 Caliper brake ICB27
"ICB27" Hydraulic Caliper brake in operation on container crane boom hoist in Banjarmasin Port, Indonesia (newly equipped)