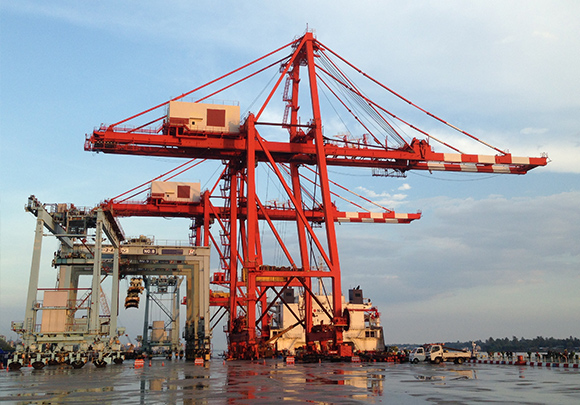 Business outline - Preventing Runaway crane accidents with Ican brakes.
Marine logistics is further growing according to the remarkable economic development of South East Asia in globalized economy. We undertake the improvement of efficiency of a part of marine logistics by producing brakes as our core business, which is an important safety device of various marine cranes such as container cranes. Particularly regarding the disc brake for marine cranes in domestic port, our brakes account for more than 90% of market share. Ican Brakes contribute as the role of "last safety device" in marine logistics/transportation systems and cargo handling equipment. Our technical skill and reliability is highly appreciated at major hub ports in Asia including Singapore and Indonesia,
Also as a technical experts producing brakes, we have been developing and disseminating runaway stop brakes to contribute to the stable operation of the marine terminals worldwide preventing accidents of collapsing traveling cranes caused by tornado, typhoon, windgust etc.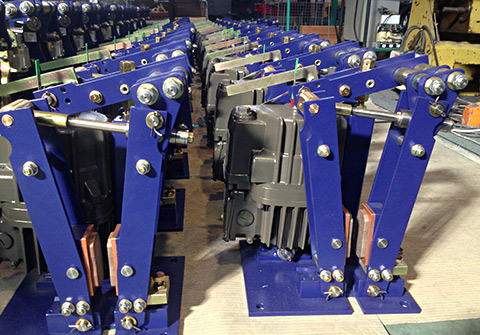 Brakes
Brakes From initial design,and development to production and sales of equipment for ships, marine terminals and industrial uses.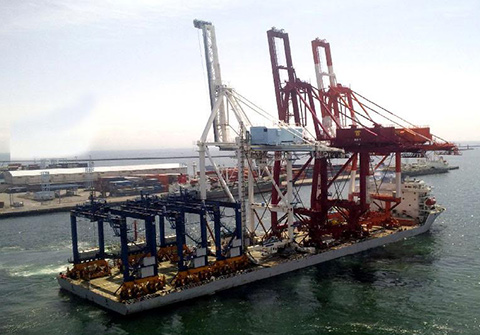 Container crane supply
Modification, rehabilitation, transportation and installation of loading/unloading facilities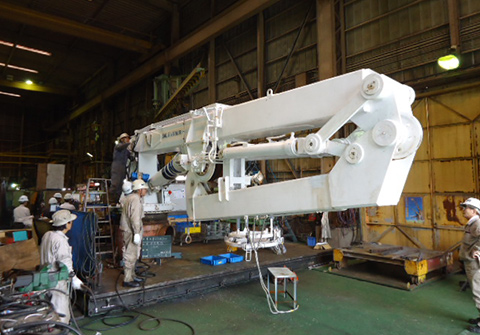 Techno service (Maintenance service, parts supply)
Maintenance, overhaul of brakes, oil hydraulic equipment and fittings of ships